---
"Celtic Thunder Ireland" tour of the USA and Canada is being RESCHEDULED to Fall 2021 .
Good news -- you will be able to switch your ticket to a new revised date of November 11th, 2021
---
To our Fans, Followers and Supporters,
We are so disappointed to be notifying you that we have to move our Celtic Thunder Ireland tour to 2021.
The good news is that all tickets pledged for 2020 tour dates will be automatically transferred to the revised 2021 show dates. Please reach out to your ticket provider with any questions. A lot of the new dates have been confirmed already and some are in the final stages, so please bear with us as we navigate these uncharted waters.
Like everyone else the world over, we are concerned about the health of our families and community and wish for our fans to remain safe and protected in these troubling times. We can't wait to get out there again and perform our new show Live for you, but let's do it at the right time, when we can be together safely. We have never been more aware of how blessed we are to be able to bring a Live Music experience to you, our fans. It is an honor that we will never take for granted.
For now, be well, be safe, be strong.
Love and Best Wishes
Ryan, Damian, Emmet and Neil
---
If you have not already purchased tickets and you wish to do so, click below to pledge for tickets.
A message from Celtic Thunder ...
SmokyHillsPBS
CT TOUR RESCHEDULE WITH INFO PBS
When: RESCHEDULED date of November 11, 2021
Where: Stiefel Theatre for the Performing Arts
151 S Santa Fe Ave, Salina, KS 67401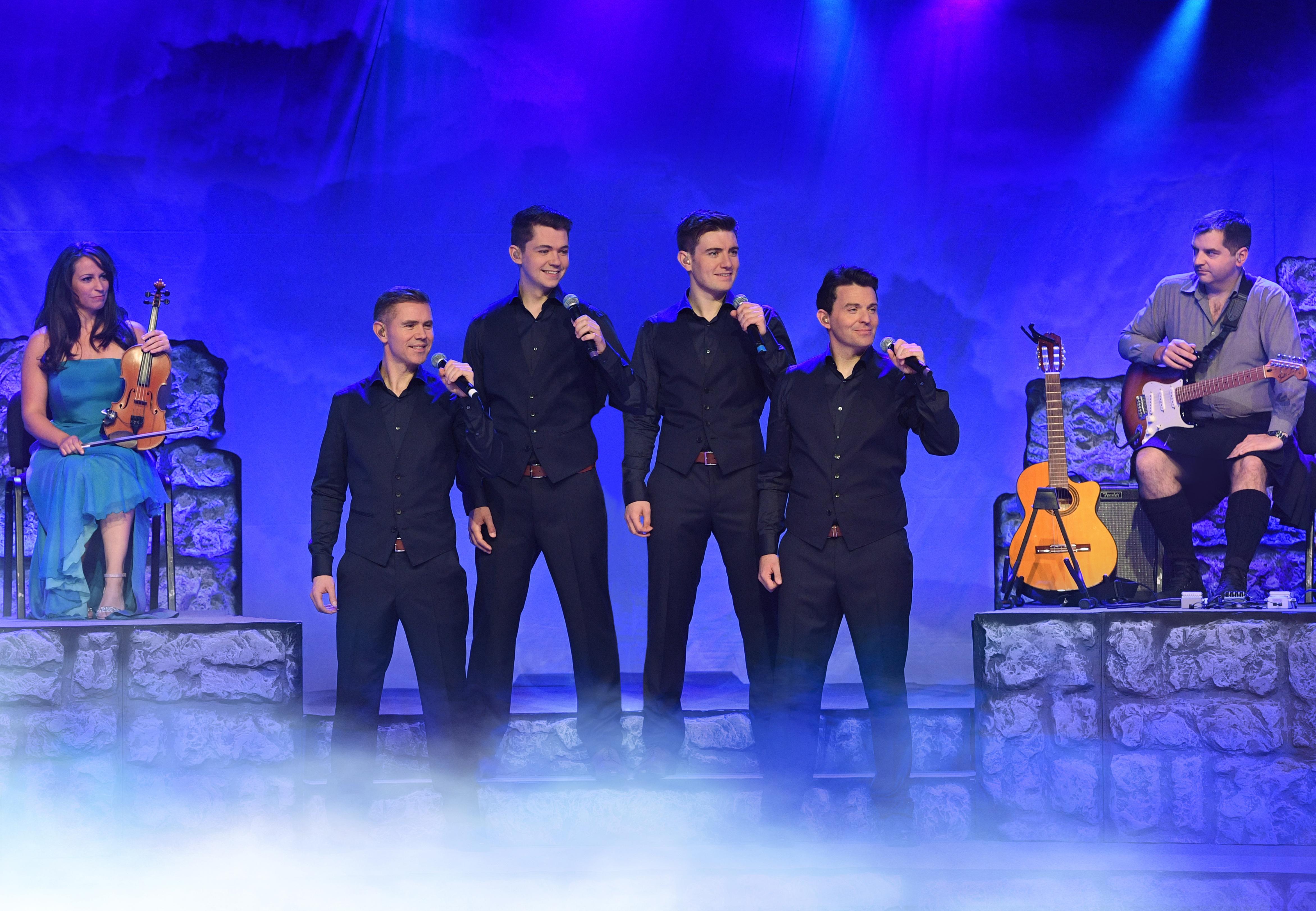 Preview: Celtic Thunder Ireland
Celtic Thunder Pledge Premiums
Poster grid description