Smoky Hills PBS has now been "In Your Neighborhood" for 40 years!
Thanks to viewers like you we have been found on your television screens, in your community with special events, in classrooms with PBS KIDS and PBS Learning Media, and even at your fingertips with our NEW Smoky Hills PBS app.
Times have changed throughout our 40 years, but one thing has been consistent .. The LOVE we have for our viewers and friends!
Hear What Our Friends Are Saying ....
40th Anniversary l Kids and Education
Smoky Hills PBS Former Membership Director Testimonial
Smoky Hills PBS | Traveling Kansas Testimonial l The Impact
Parent Testimonial l Daytime Programming
Get To Know SHPBS Staff and Board Members In Your Neighborhood ...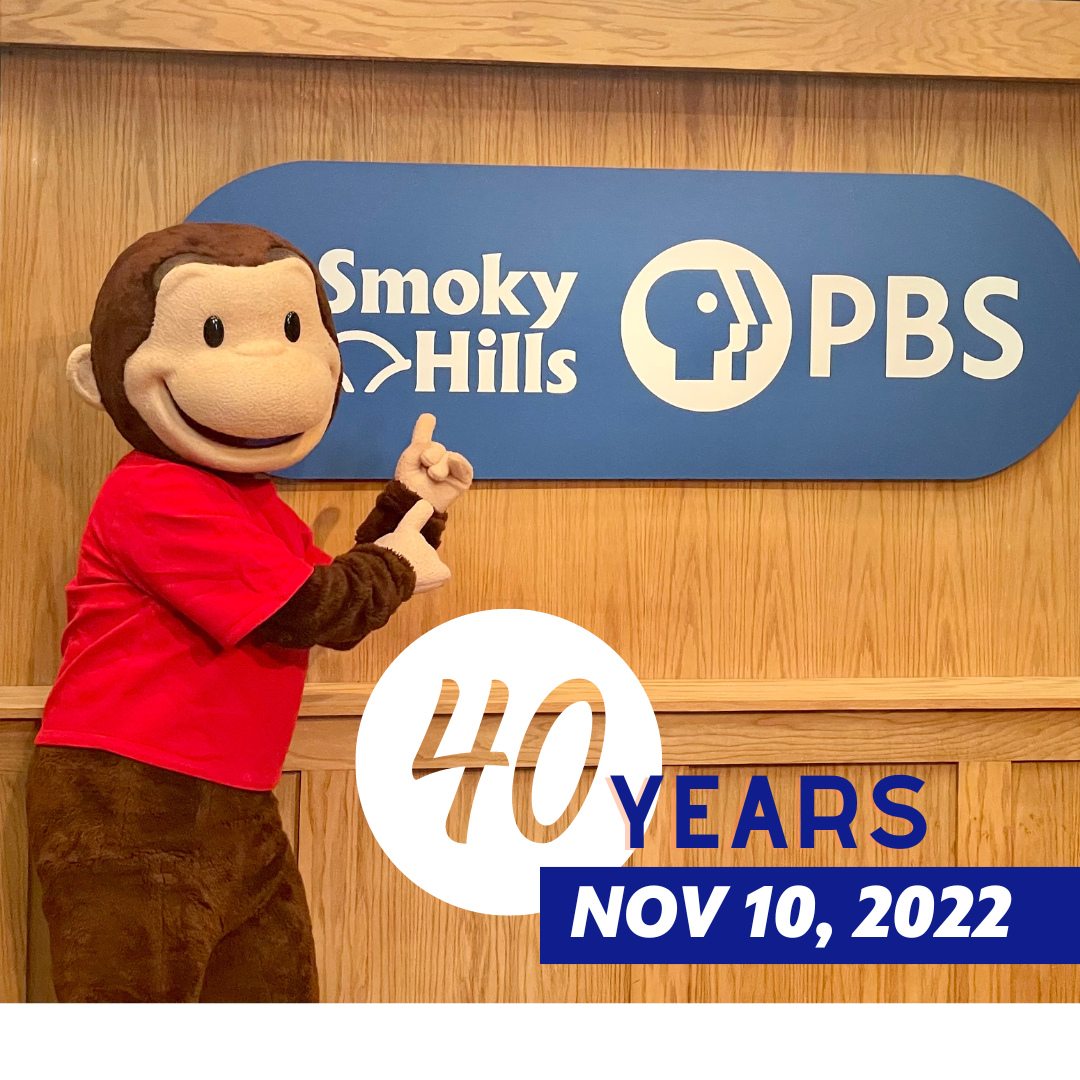 Contributing to our 40 Years "In Your Neighborhood" Fund is one of the most effective ways you can support SHPBS and public media in Central and Western Kansas. It promotes a promise to the future of Smoky Hills PBS.
YES - COUNT ME IN -> $40 to honor 40 Years!
3 ways to make your donation:
Online by clicking the button below
By phone: 1-800-337-4788
By Mail: Click the button below to send in your 40 for 40 slip with your check or money order
Get Smoky Hills PBS in your inbox! Get monthly updates and a program schedule once a month to your inbox! SIGN UP today!
Are you a teacher or a parent that wants more educational resources? Join our TOGETHER WE EDUCATE newsletter! Once a month you receive information on new resources and tools for kids to use in the classroom and at home! SIGN UP today!